Trusted Experience.
Practical Results.
Helping You & Your Family Move Forward
Child Custody & Family Law Attorney in Canonsburg, PA
For nearly three decades, attorney MariAnn Hathaway has guided countless families through the legal processes of adoption, child custody, divorce, and more. She has the knowledge and skill to help you confidently navigate your situation as she works with you to reach a peaceful, favorable resolution to your situation.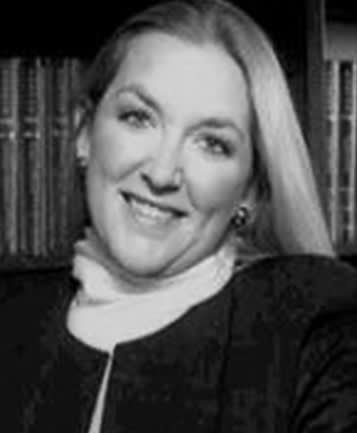 MariAnn Hathaway
Attorney at Law
Since 1990, the people of Southwestern Pennsylvania have depended on the Law Office of MariAnn Hathaway. MariAnn has worked hard to cultivate a reputation for professionalism, honesty, straightforward advice, and ethical representation. She is known for acting in the best interests of her clients with efficiency, ultimately striving to save them time and money, no matter what their case entails. MariAnn has built a reputation centered on resolving legal issues successfully and affordably — a philosophy that guides her entire legal practice. Whether you live in Canonsburg, McMurray, or the surrounding areas, don't wait to put her experience and dedication to work for you.
MORE ABOUT MARIANN
Push Past Life's Legal Hurdles To Work Toward the Future You Want
Collaborative Approach
MariAnn recognizes that no two families or cases are exactly the same. She believes that your case deserves one-on-one attention and personalized legal strategies for success. To better serve your needs, MariAnn takes the time to get to know your specific situation and clearly explain all available options so you can make informed decisions about which direction you wish to take with your case.
Results-Driven Service
When it comes to your legal situation, reaching your goals for the future is a top priority. MariAnn strives to align you with sound legal strategies that align with the objectives you have for you and your family. She works hard on your behalf to ensure you understand your rights, look out for your best interests every step of the way, and fight to achieve the best possible outcome for you.
An Understanding Firm That Goes Above & Beyond
---

Compassionate Service
From family law to workers' compensation, MariAnn knows you're going through a tough time and offers empathetic counsel.

Thorough Skill Set
With nearly three decades of experience, there's not much that surprises MariAnn. Her insight can make a big difference.

Active Communication
Have peace of mind knowing that your case is in good hands with MariAnn's regular and responsive contact throughout the process.
Take Charge of Your Situation With Trusted Counsel in Your Corner
Whether you're going through a divorce, a child custody dispute, adoption proceedings, or a workplace injury, you need someone in your corner who will fight for you. Regardless of the stress you may be under, your family law attorney should be one person that you never need to worry about. MariAnn Hathaway is prepared to be that attorney for you.
With extensive experience in the areas of family law and workers' compensation benefits, she is prepared to guide you through your situation and fight for a favorable outcome. MariAnn is an experienced family law attorney with a reputable legal practice in Canonsburg, Pennsylvania. No matter what legal matters you're facing, she is proud to offer high-quality and compassionate legal services to those in need, while respecting your time and budget throughout the process.
Family law matters and workers' compensation cases can be lengthy and complicated when working toward the best possible results for your specific situation. You don't want to risk losing your case by taking on the system alone. Attorney MariAnn Hathaway strives to help you resolve your issues quickly and efficiently — regardless of what brings you to her firm.
Having served the Southwestern Pennsylvania area for decades, she offers high-quality counsel to local individuals and families who may not know where to turn. While MariAnn specializes in the areas of child custody and adoption services, her diverse background and experience make her a reliable resource for any family law or workers' compensation problem you may be facing. Don't wait to seek the legal assistance you need — contact the Law Office of MariAnn Hathaway today.